The Three Musketeers (2014) Episode 7
The Three Musketeers (2014) Episode 7
The Three Musketeers Adalah Drama Korea yang menceritakan tentang periode Dinasti Joseon. Drama ini juga mengikuti Mahkota Pangeran Sohyeon (Lee Jin Wook), prajuritnya yang bernama Heo Seung-Po dan An Min-Seo dan satu lagi seorang pria yang bernama Park Dal-Hyang yang sedang mempersiapkan untuk pemeriksaan militer.
Drama: The Three Musketeers
Revised romanization: Samchongsa
Genre: Period, action, romance, melodrama, political
Release Date: August 17 - November 2, 2014
Cast
Park Dal Hyang's Home
Jung Yong Hwa as Park Dal Hyang
Lee Kyun as Pan Soi
The Three Musketeers
Lee Jin Wook as Crown Prince So Hyun
Yang Dong Geun as Heo Seung Po
Jung Hae In as Ahn Min Seo
Royal Palace
Seo Hyun Jin as Kang Bin
Kim Myung Soo as King Injo
Ministers of Joseon
Park Young Kyu as Kim Ja Jum
Jun Noh Min as Choi Myung Gil
Threats of Joseon
Yoo In Young as Jo Mi Ryung
Kim Sung Min as Yong Gol Dae
Park Sung Min as No Soo
Others
Kim Seo Kyung as Ma Boo Dae
Kim Sun Young as Dal Hyang's mother
Woo Hyun as Dal Hyang's father
Kang Ki Young as Ba Rang
Son Kwang Up as Park Seo Min
Han Min as Princess Jung Myung
Choo Ye Jin as Tan Yi
Jung Yoo Suk as Yeonam Park Ji Won
Kim Ki Moo as Eunuch Koo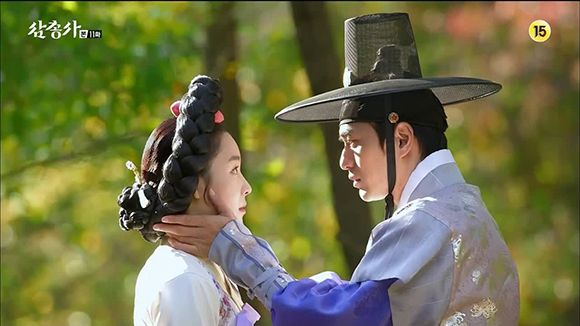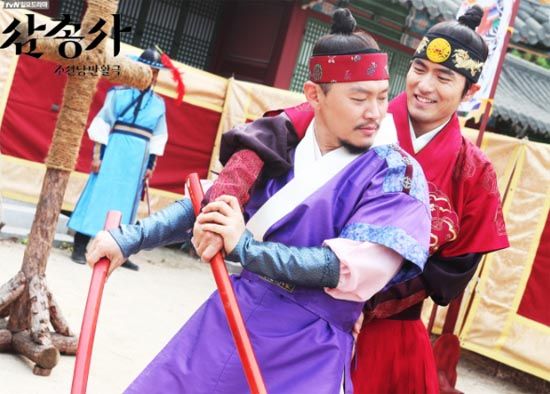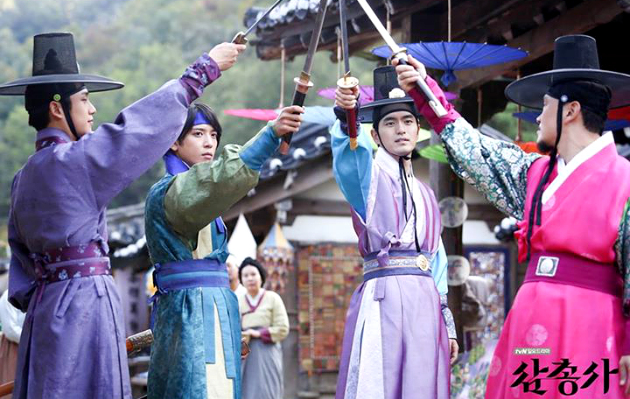 Fitur ini masih dalam proses
Fitur ini masih dalam proses
Sponsor!